Mariella Devia Soprano
Giulio Zappa Pianist
» Tuesday 14 June 2016, 7.30pm
» Wigmore Hall
» TICKETS £16 - £30 (£5 for Students & Under 35s)
"She remains a superbly musical singer, phrasing with simple elegance and ornamenting the melodies gracefully and discreetly." Observer
Mariella Devia is an artist that has always remained "…firmly dedicated to the purity of line and technical finish" New York Classical Review throughout a career that began an astonishing 43 years ago. Having quickly found operatic fame in her home country of Italy, following her 1973 stage debut, Devia became a staple performer at the most famous and revered opera houses across the globe. During a long running engagement with the Metropolitan Opera, between 1979 and 1994, Devia also performed at La Scala, Milan, the Gran Teatre del Liceu, Barcelona, and London's Royal Opera House, at which time she "…underwent a reputational transformation from respected to revered" The New York Times. In June 2014, she made her celebrated return to Carnegie Hall, New York for a sole performance of Donizetti's Roberto Devereux, a recital that was met with rapture from the audience and critics alike, leading the Observer to crown Devia "…a monarch who has reigned for more than four decades."
Watch Devia's breathtaking performance of Bellini's Casta Diva (Norma), from her New Year's Day recital at the Teatro La Fenice in 2009: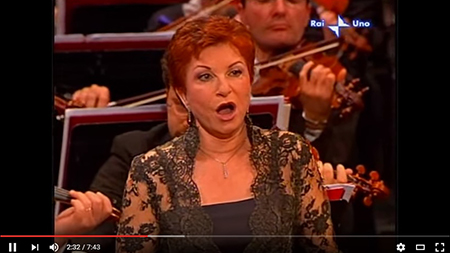 Coming up...
The Rosenblatt Recitals 2016/17 season will be announced on Wednesday 1 June 2016; follow us on Twitter and like us on Facebook to be the first to learn about all the developments.

Don't forget, £5 tickets are available to students and under 35s when booking in person at the Wigmore Hall box office or over the phone on 020 7935 2141.
We do hope you can join us.
With best wishes from everyone at Rosenblatt Recitals.
---
From our Friends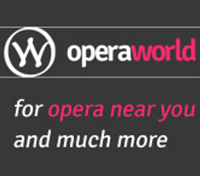 OperaWorld

Operaworld.net is an exciting new website dedicated to providing up-to-date information for both aficionados and those new to the artform. It's a growing resource, including detailed information about operas, composers and artists with excerpts of their work and links to selected recordings for sale, as well as the latest news. The unique Opera Near You search facility enables users to locate and book their nearest opera performances either in cinemas or in theatres (currently UK only, but with plans to extend it worldwide soon). In short, Operaworld provides everything you need to know about the magical world of opera all in one place.