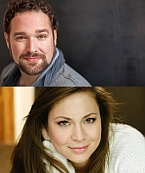 Bryan Hymel Tenor
Irene Roberts Mezzo-Soprano
Julius Drake Piano
» Thursday 25 February 2016, 7.30pm
» Wigmore Hall
» TICKETS £16 - £30 (Students £5)
"Pavarotti, roll over. There's a new king of the high Cs. …Hymel's voice is rare these days: a combination of Wagnerian muscle and bel canto refinement, comfortable in the stratospheric register… strong enough to soar above a full orchestra and suave enough for sweet-toned love scenes" NPR
Winner of the 2013 Olivier Award for Outstanding Achievement in Opera, Hymel is a star of the international stage, renowned for his rare combination of emotional power and delicacy. Having recently reprised the role of Rodolfo in a production of Puccini's La Bohème with the Metropolitan Opera, New York, Hymel will return to the UK for a popular programme that includes songs and arias by Wagner, Berlioz and Bizet. Joined by guest mezzo-soprano Irene Roberts, hailed for her ability to "… sound languorous and sugary, but just as quickly… adopt speed and drama" Atlanta Journal Constitution, the two have an abundance of gravitas and energy that will bring pieces like the final duet from Carmen, C'est toi! C'est Moi! to life.
Watch Hymel perform C'est toi! C'est Moi: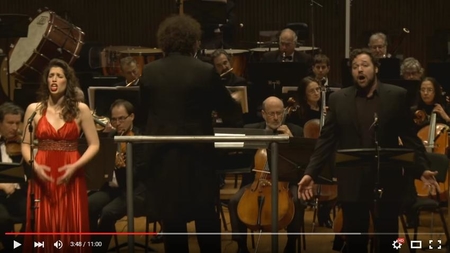 Hymel signed to Warner Music in 2014 and his first release, HÉROÏQUE has been a critical and commercial success. Having charted at number three on Billboard's Classical Music chart, the release has garnered some heavy praise for the operatic tenor: "If Hymel had been born a generation earlier we might have had The Four Tenors. That's how good he is." Sinfini Music.
To listen to a track from Hymel's major debut recording (Guillaume Tell, Amis, amis, secondez ma vengeance), click here.
Coming up...
Still to come this season, we have another duo recital, this time from Charles Castronovo and Ekaterina Siurina, Juan Diego Flórez at the Royal Albert Hall, Javier Camarena returns after his impressive Rosenblatt Recitals debut last year, and the great Italian soprano Mariella Devia, who will surely close our season in spectacular style.

Don't forget, £5 tickets are available to students and under 35s when booking in person at the Wigmore Hall box office or over the phone on 020 7935 2141.
We do hope you can join us.
With best wishes from everyone at Rosenblatt Recitals.
---
From our friends...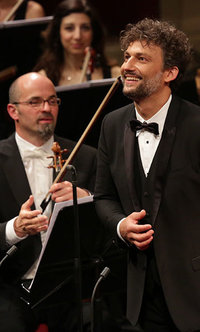 Arts Alliance

Operatic superstar Jonas Kaufmann goes to cinemas nationwide on 11 February with a concert film, Jonas Kaufmann: an Evening with Puccini. The film, directed by Brian Large and produced by Arts Alliance, centres around Kaufmann's acclaimed 2015 Puccini recital at La Scala, which culminated in 40 minutes of applause and made national news in Italy. Now, cinema-goers across the UK have the opportunity to witness this extraordinary event, complete with rare archive footage of Puccini and a narration by Kaufmann himself.

For more information about the film, to find your nearest screening and to book tickets, click here.